5 Most Powerful Electric Motorcycles That Have Made It to Production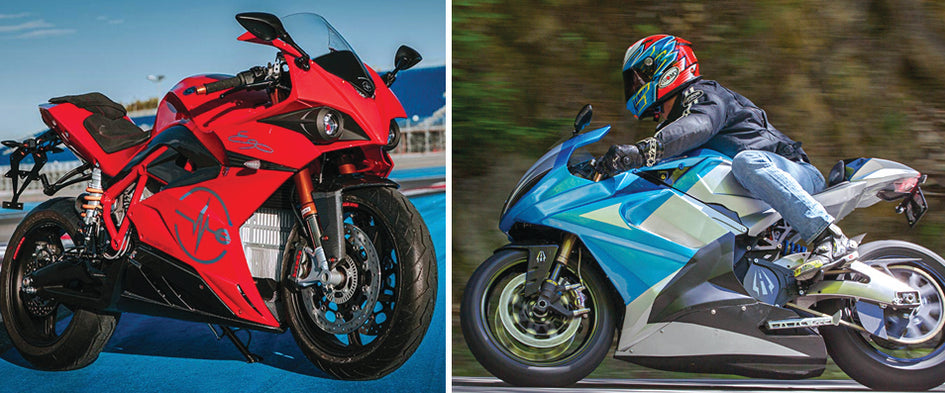 These motorcycles will be deep into the triple-digit speed category before you are done reading the title of this story.
When electric vehicles started making an appearance at motor shows around the world, purists around the world scoffed at the idea of an electric motor replacing the internal combustion engine. After all, how could you compare the whine of an electric motor, to the exhaust note of an inline-four or a parallel-twin engine? 
However, as time passed and these motorcycles started making it to production, their numbers began to speak for themselves. One of the motorcycles on our list below makes 1000Nm! So we decided to put together this list of the five most powerful electric motorcycles from all over the world that have made it to production, just to see what the purist in you has to say!
Verge TS
Look at this bike and you will be typing its name in google the next second, just to make sure this is not a concept. That hubless motor had us drooling over it for an eternity and legend says that even Hollywood called to feature it in the next Transformers movie.
On the specs front, the Verge TS is good for 80kW and 1000Nm! Yes, you read that right. The manufacturers themselves have confirmed this. They go on to say that its 0-100kmph time will be less than 4 seconds, which in our opinion is still more a motorcycle with 1000Nm of tap. But then, they will be spending all that time to rein in those torques and making sure the rear wheel doesn't light itself up from all the endless spinning. Top speed of the motorcycle has not been confirmed as of now but the estimated range is between 200km and 300km.
Energica Eva EsseEsse9+
If the previous motorcycle on the list looked like it was from the future, this one will take you back to the past. The styling of the EsseEsse9+ is reminiscent of motorcycles from almost two decades ago. A modern day EV take on a retro motorcycle design actually works for this motorcycle.
Pick up the brochure and you will find it reads 80kW and 200Nm. Those numbers are plenty for anyone who isn't used to riding MotoGP bikes on a regular basis, and that is most of us. Energica says that the top speed of this motorcycle will be past 200km, and that solid torque figure means you'll get there in a jiffy too. For those of you who don't want to be shackled by the range on offer, Energica says this motorcycle can do 400km on a charge. Let that wanderlust kick in.
Arc Vector
Is that the Arc Vector's production guise? We had to double check and then slap our wrist to make sure we weren't dreaming. Just looking at the committed riding posture is enough to give anyone a backache. However, sticking to that new year resolution of going to the gym wouldn't have been postponed to 2021, if it meant getting in shape to ride this motorcycle.
It also has the go to match the looks with 102kW of power and 85Nm on tap. What that means is that 0-100kmph will be ahieved in 2.7 seconds and it will soldier on past the 200kmph mark too. Another number you need to keep in mind is that it is a limited edition motorcycle whose production is capped at 355 units.
Energica Ego+
If you already have a model called Ego and you decide to add the '+' symbol in front of it, chances are it's going to be ludicrous. That's not exactly the case with the Energica Ego+ but the 107kW and 215Nm(5Nm more than its predecessor) on offer is enough to get those endorphins flowing.
Even in its design the Ego+ is the most sober of the lot. It looks like something you might stumble upon at your local Kawasaki dealer. And if you are one of those who don't like their motorcycle to stand out from the crowd, the Ego+, apart from the name, sounds like a good option.
Lightning LS-218
It's called the 'Lightning LS-218'. That name itself sets precedents for the motorcycle. In its design, the LS-218 doesn't look anything different then your run-of-the-mill supersport motorcycles on offer in the market. 
However, it is the fastest electric motorcycle in production. That's a clue to the fact that its numbers will be mind-boggling. The electric motor can make 149kW and that puts it in an elusive club of 200PS+ motorcycles. The torque figure at 228Nm is quite a lot more than the most powerful production motorcycle in the world, the Kawasaki Ninja H2R.
As we move away from the internal combustion engines, more and more manufacturers will move towards developing electric vehicles, and if these motorcycles are any indication, speed will be a constant in the future too.