Choosing Between Off-Road Helmets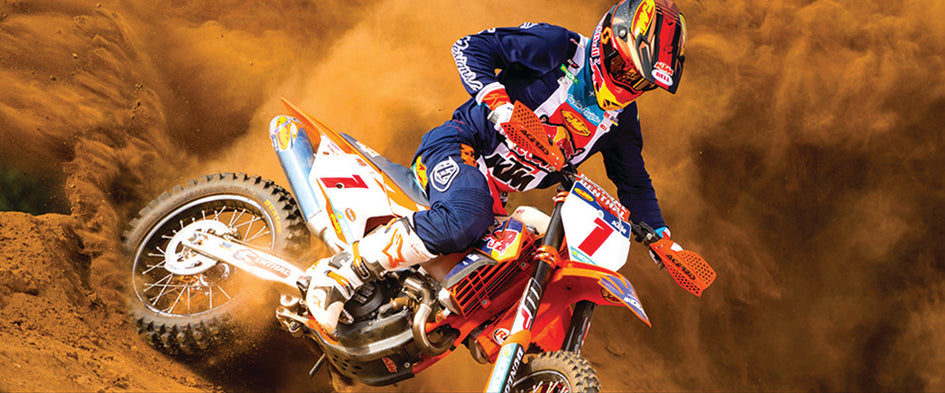 Strap: With summer fast approaching, there is only a little bit of time left to attack the dunes and these are the right helmets to do so in.

Helmets are of different types and for off-road riding, helmet manufacturers develop separate models that are designed for that application. However, with so many different types of helmets in the market, it can become a little difficult to pick the right one. To help you with that problem, listed below are some of the popular off-road helmets in the market. Take a look at what each of them has to offer you.
Bell MX-9 MIPS
The MX-9 MIPS helmet from Bell is an excellent helmet for those on a budget. Despite being priced at the low-end of the spectrum, the MX-9 features MIPS technology, found in more pricier helmets. What it essentially does is that at the time of impact, the rider's head can move a tiny fraction inside the helmet. This allows angular forces to be dealt with more easily. Apart from this, the MX-9 MIPS is a helmet that can be used off-road, as well as on tarmac. This duality makes it the perfect choice for those looking to ride both on tarmac as well as off-road, without spending large sums on buying different helmets for both purposes. It is available in three sizes, so finding the right fit will not be difficult. There are multiple livery options as well so you can find the one that fits your style.
Bell Moto-9 MIPS
The Moto 9 series from Bell is a line of helmets, that are especially designed for use off-road. Just like the MX-9, it uses MIPS technology to dissipate the energy of angular impacts. Another interesting feature about the Moto 9 series of helmets is that they feature magnetic cheek pads. This allows them to be snapped back into place easily and quickly. There is also an emergency release system for paramedics to remove the helmet without straining the neck, in the event of a crash. The Moto-9 series of helmets can also be had in three sizes and multiple livery options, just like the MX-9.
AGV AX9
Apart from Bell, AGV is another reputed manufacturer of helmets. Its AX9 range has been developed keeping those in mind who keep switching between tarmac and dirt. The construction of the helmet is modular and it can be used in four different configurations, depending upon the requirement. It uses a soft touch material on the inside so that the contact patches of your face remain comfortable. Those of you that like to use speakers inside the helmet will appreciate dedicated pockets for the same. The air flow inside the AGV AX9 is also quite good due to the wide air vent at the front. The AGV AX9 can be had in three sizes and multiple liveries as well.