Choosing the Right Off-Road Riding Gear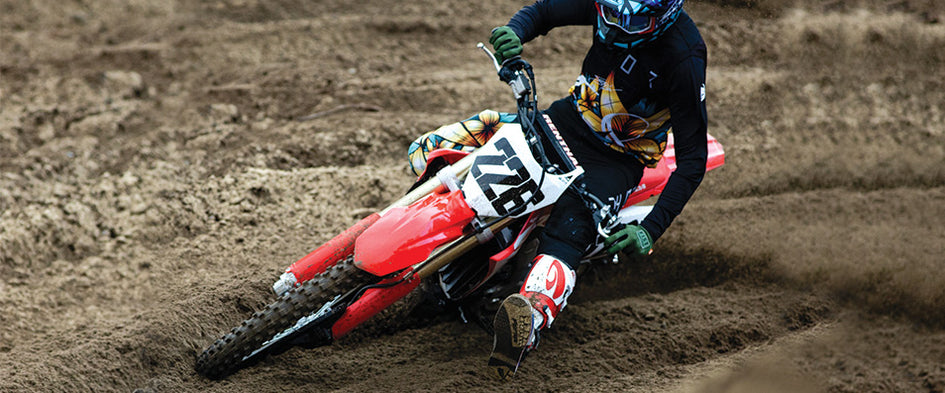 If you are looking to spend time off-roading, you should check out riding gear designed especially for doing so.
Last time around, we talked about the kind of helmets you should use when going off-road. But, helmets aren't the only piece of riding gear that one should look at, when riding off-road. There is protection for your chest, elbows, knees and feet as well that you should look to invest in, if riding off-road is something that your heart desires. Off-road riding gear is constructed keeping in mind the challenges that a rider faces over rough terrain, and the kind of protection one will require in such an environment.
Forcefield Pro Shirt X-V2 and Forcefield Pro Tube 2
Your riding jacket can be replaced with the Forcefield Pro Shirt X-V2. This is no ordinary shirt, as it comes with protection for your chest, back, shoulders and elbows. It's constructed out of breathable mesh material that keeps the air flowing. So even on hot sunny days, when the going will get slow on tight technical trails, your body will remain cool. The Pro Shirt integrates quite well with the Forcefield Pro Tube 2 which serves to protect your elbows and knees too. Both of these come with CE level 2 protection. The Forcefield Pro Tube 2 also features its own ventilation. They are available in multiple sizes so finding the right fit is quite easy. The flexible nature of both these products allows them to take the shape of the rider's body, making them feel like second skin.
Forcefield Freelite Back Protector Level 2
Forcefield also makes the Freelite Back Protector that comes with CE level 2 armour and can be worn independently. The free fitting protector is highly breathable, flexible and light-weight, and can easily be used by riders of all body shapes. Made with DRI-M technology (Dynamic, Reactive, Intelligent Material), this one is an ideal buy for off-roading riders.
Forma Terrain Evo Boots
Riding off-road means you will need to invest in a separate pair of boots as well. The Forma Terrain Evo boots is an entry-level offering that ticks all the right boxes. CE certified protection, adjustable straps that give you just the right fit and a motocross type anti-slip sole that makes sure your feet stay on the pegs are just some of the highlights of these boots. Its construction is robust and its availability in different sizes means that finding the right fit won't be a problem for you.
Forma Predator 2.0 Boots
Saying that the Forma Predator 2.0 boots are a step up from the Terrain Evo boots can be an understatement. The Predator boots do everything better. There is even a dual-pivot brace that allows the rider to move their feet more freely. The lining inside the boots is such that it doesn't take too much time too dry, if it were to get wet. Forma provides these boots in multiple sizes and the orange and black colour scheme doesn't only help with visibility, but looks quite cool as well.