Must-Have Accessories for Your Helmet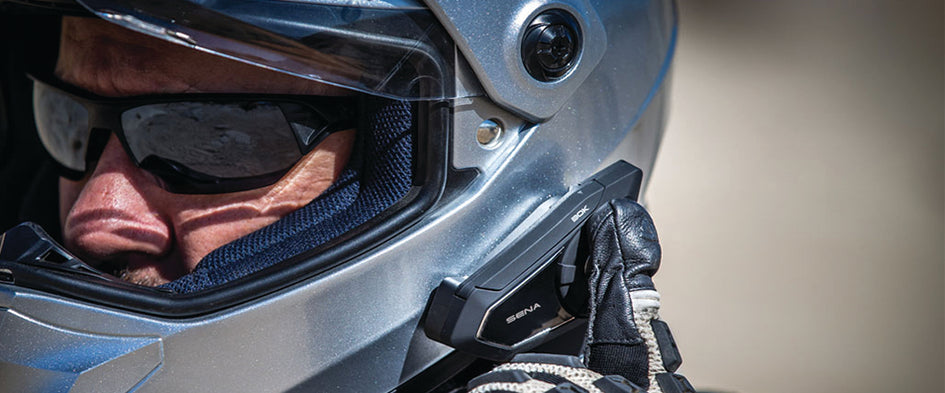 If you thought that helmets were standalone products that couldn't be made better, these accessories will change your mind
While helmets on their own are built to provide the maximum protection to a rider's head, they sometimes do lack a few creature comforts. Take a look below at some accessories that will go well with your helmet and also make them more comfortable.
Visor - A motorcycle helmet can be fitted with different kinds of visors, all of which serve to protect the rider's eyes in different scenarios. The clear visor is what most helmet manufacturers offer as the stock visor on their helmets. This is good if you like to ride during the day, as well as the night. A clear visor will provide the best view of the road in front of you as it doesn't feature any tint. However, it will not block any of the bright sunlight, which can be a nuisance on really sunny days. The clear Bell Shield visor is a great example that can be paired with multiple Bell helmets.
A dark visor with a black tint will solve the issue of sunlight hitting the rider's eyes directly. However, they bring down visibility drastically during the night. So if you ride predominantly during the day, investing in a dark tint visor will go a long way in tackling bright sunny days when riding. These are the two main types of visors that are available for most helmets. Bell also offers its visors in multiple shades so you can pick the colour of your choice.
Bluetooth headset - Staying connected on the move has become the norm, and even motorcycle riders have started jumping on to the bandwagon. After all, who wants to get lost in unfamiliar places when you can have Google maps narrating the directions to you right inside your helmet. Sena makes some great Bluetooth headsets that can be paired with any motorcycle helmet, without compromising its integrity. For instance, the Sena 20S Evo Bluetooth Headset will not only provide you with directions but also help you answer calls and even listen to music if you so wish.
Balaclava - While most helmet liners are detachable and can easily be washed, the process does reduce their life due to wear and tear. Wearing a balaclava underneath your helmet is an excellent way of prolonging the life of your helmet's liner. As the balaclava soaks all the sweat, the helmet liner does not need to be washed that often, thus increasing its life. The Rev'it! Micro Balaclava works well when worn underneath all helmets and doesn't cause any discomfort on the skin when riding.