Rev'It! Mohawk 3 Boots - Black
Revit Mohawk 3 Motorcycle Boots If you're looking for a motorcycle boot with a taller shaft, Mohawk 3 is the perfect choice. Revit has added more colors to this iconic...
Revit Mohawk 3 Motorcycle Boots
If you're looking for a motorcycle boot with a taller shaft, Mohawk 3 is the perfect choice. Revit has added more colors to this iconic model to keep up with and even surpass current fashion trends. This popular moccasin classic fits snugly on your foot, but still gives you enough room to wiggle your toes freely. It pairs perfectly with your favorite jeans and leather jacket and wears comfortably all day long. Thanks to thermoformed heel and toe cups and injected cups on either side of the ankles, the safety level is impressively high, but it's not noticeable. That's the beauty of the Mohawk 3, a gusseted tongue keeps water from splashing up from the front wheel to your socks. This keeps your feet dry (and clean!) in most situations, even though the shoe isn't waterproof. Thanks to the OrthoLite® insole, it's not only great for walking short distances, but also allows for a longer, more comfortable walk. With its classic style and numerous colors to choose from, the Mohawk 3 motorcycle shoe will quickly become your favorite. Even if you don't put it on to ride a motorcycle.
Features:
Pull-up cowhide leather upper
Construction with stitched tongue
Laces
OrthoLite® X40™ foam insole
Reflective material on the heel
Specifications:
Reinforcements at ankle, heel and toe
Injected ankle cover
Thermoformed heel cap and toe cap

These boots or shoes are certified according to the EN 13634 Standard, published in 2017 and have achieved level 2 | 2 | 2 | 2 rating. For more details about certification
Returns Policy
Motofever does not have any refund policy, however if the product received by the customer is defective or damaged, Motofever will repair or replace the product, after inspecting and validating the claim.
Shipping
For International buyers, orders are shipped and delivered through registered international courier companies and/or International speed post only. For domestic buyers, orders are shipped through registered domestic courier companies and /or speed post only. Orders are shipped within 48 hours, if the goods are in stock. If the product is on back order, then it will be shipped 48 hours after we receive it in our warehouse. Motofever is not liable for any delay in delivery by the courier company / postal authorities and only guarantees to hand over the consignment to the courier company or postal authorities within 48 hours from the date of the order and payment. Delivery of all orders will be to registered address of the buyer as per the credit/debit card only at all times(Unless specified at the time of Order). Motofever is in no way responsible for any damage to the order while in transit to the buyer.
1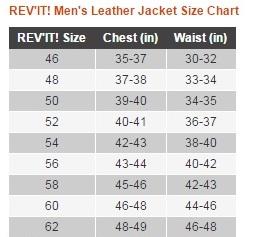 5