How to Clean and Maintain Your Motorcycle Riding Gear?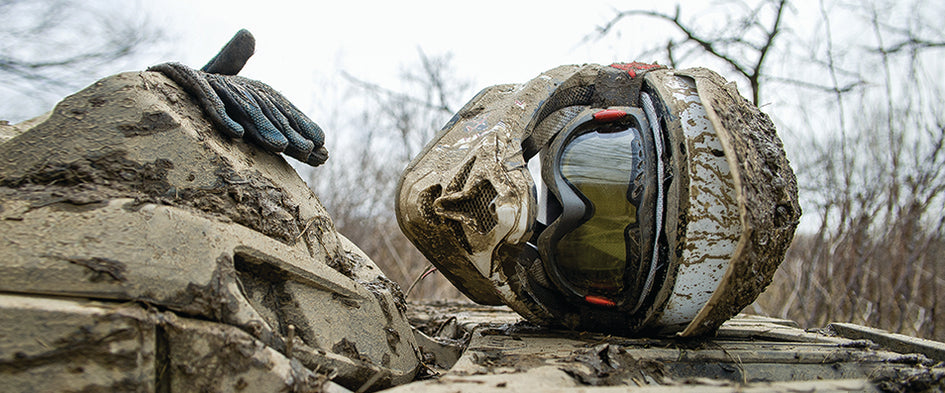 Riding gear is used outdoors and that means it gets dirty? So, how do you clean it? Do you just plonk it into the washing machine or do you need to be more sensitive in cleaning it?
Motorcycle riding gear is important as it keeps you protected in case of crashes, but it is also important to take care of your riding gear. It needs maintenance and looking after to prolong its life. Listed below are a few things you should keep in mind every time you come back from a ride, or get down to cleaning your riding gear.
Air it out - This is one of the most important tasks one must carry out after a ride. All pieces of riding gear must be laid out in such a fashion that air can pass through them easily. This will dry out all the sweat present in your gear. This is essential for bits like gloves and boots which generally have a restricted access to circulating air. If you do not air out your gear after rides, there are chances it will start smelling foul quite quickly, which will make it essential to then wash it often.
Wipe your helmet after each ride - While all your gear must be aired out, the helmet requires a bit of extra effort. Use a soft cloth to wipe the shell of the helmet, to remove dirt and bugs. To clean the visor, use a microfiber cloth. Use a little water to avoid smearing the bugs across the face of the visor. If you follow this practice after every ride, these small particles of dust and bugs will not solidify on your helmet's surface, requiring less effort in cleaning at a later stage.
Store in a dry place - Once you have aired out your gear, it is important to store it in a proper place. And by a proper place, we mean a place that is dry and doesn't have high levels of moisture content in the air. If you are serious about preserving the life of your riding gear, look for a cupboard with dedicated slots for each bit of riding gear. If you are storing your gear for shorter periods like a day or two, keeping the cupboard ventilated is not a bad option. However, if you will be storing your gear for a longer term, try and keep the storage space air tight.
Washing your gear - Most motorcycle riding gear is washable. Many helmets feature a removable liner and most kinds of riding jackets, pants, gloves and boots (apart from those made of leather) are washable. Just be sure to remove the armour protection in all of the above, as these should not be washed. Also, wash your gear by hand. The round and round motion of the washing machine inflicts damage on sensitive parts such as helmet liners, and weakens the stitching of the more robust pieces of gear such as jackets and riding pants. Hang it out to dry in the shade, and once it is clear of all moisture, you can put the armour protection back in it. Washing of gear is advisable but one must not over do it. Ideally, if you ride every day, wash your gear once a month.
Leather gear routine - Now if you use riding gear made out of leather, your cleaning and maintenance schedule will change a little, compared to textile riding gear. While you will continue to air it out and store it in a dry place, it is not recommended that you wash it. There are specific cleaning agents for leather, after which one can apply a coat of a leather conditioner. This will keep your leathers in the best condition, for the longest time possible.