How to Prep your Motorcycle for Off-Road Trips?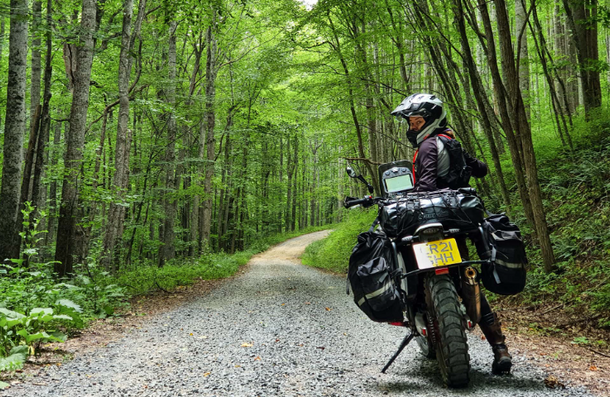 Going on an off-road adventure is one of the greatest pleasures in the life of a motorcyclist. It allows you to go to places where very few have been, see nature in all its glory, and most importantly, riding off-road is one of the most fun things you can do on a motorcycle. However, riding off-road is not as easy as just getting on the motorcycle and heading out into the wilderness. There are a few things you will need to take care of before you can get started on your adventure.
Is your motorcycle ready?
In today's times, many manufacturers make specific motorcycles for going off-road, and many more make dual-purpose motorcycles such as ADVs - they work well both on and off-road. As far as your off-road adventure is concerned, you don't need to have a specialised motorcycle for taking on the great big outdoors. You do however need two things on your motorcycle without which off-road riding would be less fun and more nerve-wracking - suspension travel and off-road capable tyres. The suspension travel is key as riding off-road is not a smooth affair, and without a healthy amount of travel and ground clearance, it won't be easy to ride off-road. The tyres are even more important as they help generate grip. You can either go for full-on off-road tyres, but they will not be optimal on tarmac. Your other option is dual-purpose tyres that work well on tarmac and in off-road situations. This way, you won't have to swap your tyres every time you want to go on an off-road adventure. Also, check the important bits on the motorcycle to make sure everything is functioning smoothly, before heading out.
What all will you need?
While off-roading offers a bit of seclusion from the real world, it also means that real world amenities won't be a stone's throw away. Therefore, we recommend you carry essentials like a tyre inflator, a puncture repair kit and a jerry can of extra fuel to make sure you get back to civilisation without getting list if things you need to carry will also increase in size if you are going on an over-night trip, or will be spending more than a few days exploring the great outdoors. In such a case, take along a tent, a sleeping bag, canned food, and a small stove to heat your food. This list can keep on increasing depending on how luxurious you want the trip to be, but the above mentioned items should have the basics covered in most areas.
What gear should you be using?
Riding off-road has different gear requirements than riding on tarmac, so make sure you have gear that works well for you off-road. We suggest you look at off-road helmets such as the AGV AX-9, Bell Adventure or Shark Evo Jet. They feel more comfortable on your head in off-road environments, and the roost deflector on off-road helmets is great when riding in a group. As far as jackets and pants go, you can make do with your regular pair, but on longer rides, ventilation can become a problem. Rev'it! make the Tornado and Sand 4 jacket and pants that have great ventilation and even work well on tarmac. Lastly, make sure you have proper off-roading boots that will keep you protected even if you end up dropping the motorcycle on yourself. Stylmartin Navajo and Forma Adventure boots are two proven options when it comes to picking off-road boots.
Anything else?
While the above check list should be enough to get your through your off-road adventure, there's a couple of things you can throw in that would make things easier. The Byke'it phone mount is one such accessory as it makes your phone easily accessible, and you can also use it for navigation. Alternatively, if you want a dedicated navigation system, check out the Bee-line navigation system. Having proper navigation can save you from getting lost and save valuable time.
Bonus Tip
If you have stuck around this long, here is a bonus tip for you. Get your motorcycle pressure-washed as soon as you come back. This should ideally be the first thing on your list once you grt back, as dried mud can harden and hinder the proper functioning of a motorcycle. This is also a good time give your motorcycle a once-over to make sure nothing is broken or scratched. Doing this at the right time can help find problems and fix them, before the solution becomes really expensive.