Motofever – Finest Collection Of Long-Lasting And Comfortable Motorcycle Gloves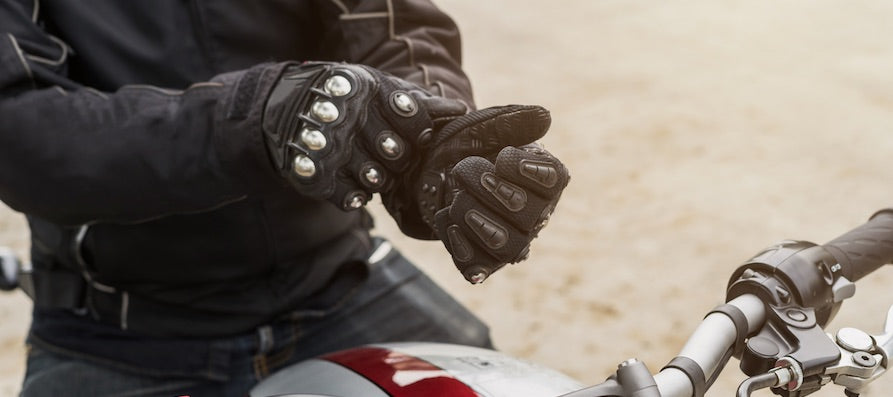 Want to ride your bike in the most comfortable way? If so, then you surely need to keep your hands protected. You need a solid grip on the bike handle, and that's only possible if you have premium quality gloves for that. Well, not to worry, as we at Motofever are here to rescue. We have been working with some of the best brands of leather gloves designed for bike riders specifically.

So, whenever you are planning to purchase motorcycle gloves, it is always better to look for options. Checking out the preferable options before making a choice is always a clever way to address your needs. If you are looking for the best riding gloves, we have some brilliant options in store for you. Without wasting your time further, log online to our official website and start checking out the options listed within our "gloves" category. We have mentioned some of our best-selling products.

Rev'it! Neutron 3 Gloves:

With summer around the corner, you need some of the best gloves to help you with your rides now. For that purpose, we have introduced Rev'it! Neutron 3 Gloves as one of our latest addition in the list. The product is known not just for its light in weight version but also feels comfortable on your skin to wear for a long time.
Once you were them, you will immediately notice how nice it feels on your hands.
It is mainly because we have blended drum dyed goatskin, corduroy, 2-way stretch, microfiber and the PR coated fabric to create this outstanding piece.
When it comes to protection, the gloves come in hand with injected ventilated flex knuckle.
It even has TRP injected finger knuckle protectors with Temperfoam at palm and thumb areas.

There are multiple colour combinations for you to choose from. It can always pair well with your entire biker outfit, and will help you to cruise through the roads in style!

Rev'it! Chevron 3:

Another one of the interesting and long-lasting motorcycle riding gloves will be Rev'it! Chevron 3 . This particular product is for those perfect summer rides on the track and also on the road. From us, you get to discover the latest motorcycle clothing spot collection from Rev'it!
This Chevron 3 is the third generation of our staple product in the collection.
It has currently received a complete redesign to get that future-ready look to it, which matches the entire sports collection.
Even the fit of these gloves has been enhanced for better movement freedom while riding.
The matte carbon knuckle protector and hard-shell palm slider will offer higher impact protection on top of armor as coming from abrasion-resistant.
This is one of the best motorcycle gloves, made using a partially ventilated leather outer shell.

Apart from these points, we at Motofever have other glove options for the bike riders, such as Rev'it! Dirt 3 Gloves, Rev'it! Fly 3 Gloves, Rev'it! Fly 3 Women, Rev'it! Massif Gloves and so much more!