Motorcycle & Racing Boots: All You Need to know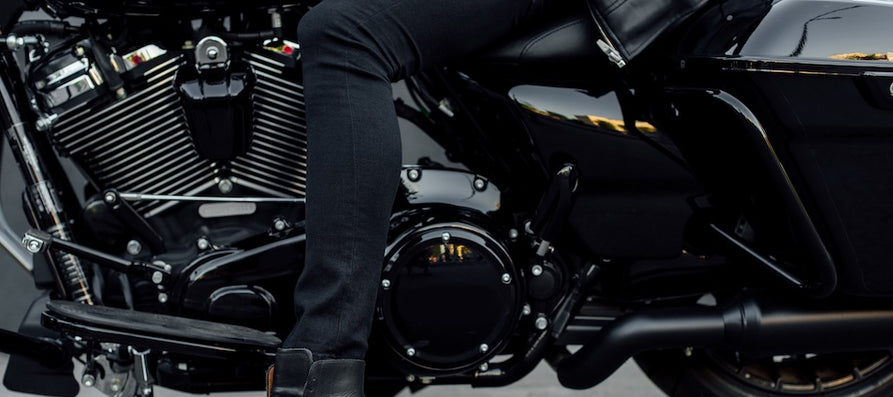 If you find yourself here, looking for the best motorcycle adventure boots, then you are a certified biking enthusiast. We wouldn't blame you. The thrill of the road and the ride are enough to turn anyone into a passionate lover of all things biking. So, we salute your spirit of adventure, and we want to guard it. How? By offering insights on biking gear that enhances your biking experience. You must be wondering, "As a rider, I am already aware of biking gear". We don't doubt your expertise but bikers, in general, do tend to take one biking gear for granted - boots. Yes, you read that right. While most bikers invest heavily on gloves, jackets, backpacks and bike accessories, they often overlook the need for good boots.
This is surprising because, after your hands, your feet are the ones that take the major brunt of your biking experience. From rugged terrain, gear shifts, accidents to weather elements of heat and cold - your feet usually are under a lot of pressure. In such cases, it's not advisable to wear just any boots. You need customized boots that are meant to withstand pressure without impacting your feet and calf muscles. You need motorcycle adventure boots that are designed keeping in mind long hours on the road at great speeds.
Even if you are an experienced biker, it can be hard to narrow down on great motorbike racing boots. This is why we have curated a complete guide that will help you pick a boot that meets your exact needs.
First, let's understand what features you should look for in your Motorcycle Adventure Boots.
Protection - When you are racing or riding at high speeds, anything can cause an impact. Debris, stray stones or branches can all cause injury to your feet. As a rider, you are also aware of the accidents that can occur on highways and open roads. This should not deter you from biking but rather help you make more practical decisions when it comes to your riding boots. After all, on any impact that falls on your legs, it is your boots that will absorb the shock. So well designed protective boots should be your best pick. While buying boots also look for ones with multiple layers, padding and external armour. This way the boot will reduce any damage to your feet, toes or ankles.
Resistance - Skin abrasions are real and painful. When you are on the road even a minor injury can cause pain. Now imagine wearing the same boots that caused the abrasion in the first place. The wound will be constantly irritated and even flare-up. You don't need that on long bike rides with limited medical access. So it's best to opt for boots that have abrasion resistance. This will safeguard the skin on your feet, toes, ankles from any abrasions and peeling. While choosing boots it's best to choose one with heavy padding. Also, it's a misconception to believe that your pants or socks are enough to protect your calves and feet. Invest in a good pair of abrasion resistance booths to enjoy a comfortable ride.
Comfort - A single slip can cost multiple injuries, so it's best to invest in all-weather boots with a rigid sole. Such boots ensure that your grip remains firm through the toughest rides. You can also look for waterproof and heat resistant boots to ensure your feet stay protected irrespective of the weather. These all-weather boots will offer the necessary comfort and security your feet need.
There are some more aspects you should keep in mind. The height, size, fit and of course budget of the boots you purchase. This might seem like an exhaustive list to you, right? Don't worry because www.motofever.com has a range of boots from various brands, that meet all the above criteria while looking sleek and stylish. The biking gear with us are an absolute must-have for avid bikers. Our racing boots collection is no exception. The quality racing boots also come in a range of affordable prices and are durable, making them the perfect investment for your biking experience.