Riding Boots That Redefine The Word Casual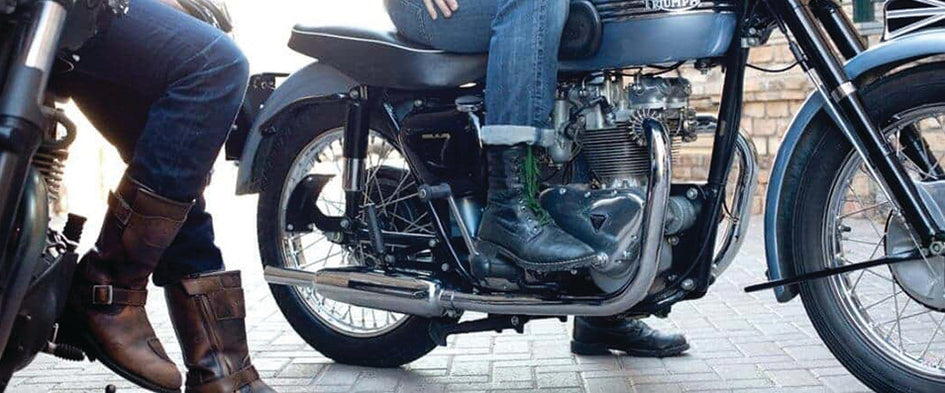 Riding boots don't always have to look the part. Sometimes, just sometimes, they can blend in with the crowd as well
Riding shoes are tough. This is true quite literally, and metaphorically as well. They are one part of your riding gear that are engineered to take the maximum amount of abuse before giving up. However, this trait of theirs also makes them stick out like a sore thumb whenever one is not on a motorcycle. 
And speaking of being sore, those of you that have tried walking around in proper riding boots on a daily basis will testify that it is no easy task. Thus, it often ends up being the case that we undertake short rides, or rides where we'll spend a considerable amount of time off the motorcycle, in our sneakers. Stylmartin, an Italian riding boots brand, chose to fix this by making boots that look good, allow you to walk around in them comfortably, or both. Take a look at what they have to offer.
Stylmartin Continental Boots
Ever looked at those cowboys in the old western films? Yeah, that is exactly what Stylmartin was going for here. Make the tip of the shoe a little more pointed and you wouldn't be able to make out the difference. These are long cuff boots so don't expect them to be the easiest boots to walk in but that just means that your foot and shin are that much better protected. The boots come finished in leather and can be had in either black or red, both of which stand out. Both the colour options can be had in multiple sizes so finding the right fit for you won't be a problem.
Stylmartin Matrix WP Boots
These are once again long cuff boots that will make sure that your foot and shin stay protected, sacrificing walking comfort a bit in the process. What's different here is that despite being finished in balc, the Matrix WP boots have a more understated look to them. If you don't like being too flashy, then you'll definitely appreciate these. They are still finished in leather and can be had in a wide variety of sizes. These boots have built keeping the ADV rider in mind.
Stylmartin Iron Boots
When it comes to looking good and being comfortable at the same time, it is hard to beat the Stylmartin Iron boots. One glance at them and you'll start missing those sneakers you had in college. These are short cuff boots so you do get some protection for your ankle. They have a gloss finish but it has been given a bit of a worn out look, like faded jeans, which only makes these boots look better. They can be only had in black and we aren't complaining because nothing else could look better than it. Also, you get an anti slip sole so you won't be struggling for traction on the pegs, despite wearing these sneaker-like boots.
Stylmartin Audax Boots
If you thought that is all Stylmartin had for people who love sneakers, you couldn't be more wrong. The Audax boots from them come finished in fabric and convey the traditional sneaker look. These are mid-cuff boots so you also get better protection for your ankles. And just like all the other boots on this list, they are waterproof. They might not look like it but the lining is not only waterproof, but also breathable. They can be had in three different shades - black, red and green. Multiple sizing options mean that you can find the right fit for you quite easily as well.
Stylmartin makes a lot more casual boots that can serve dual purposes. We'll be back with some more options for you next week so watch out this space for more such stuff.