Riding Boots That Redefine The Word 'Casual' - Part 2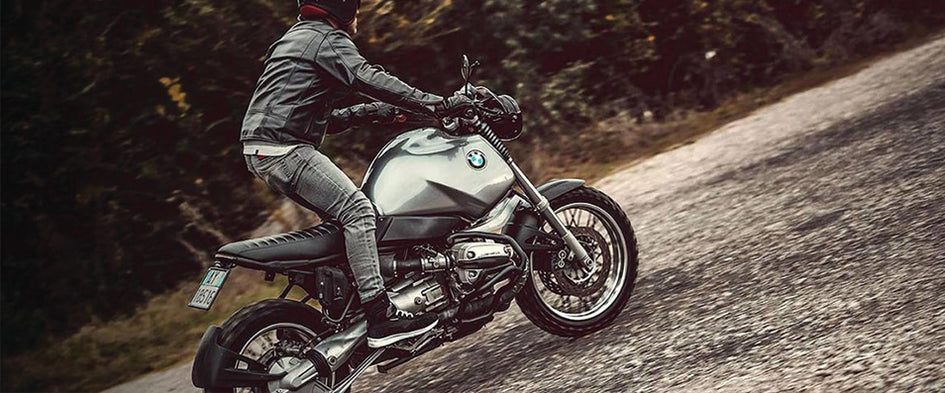 Last time around, we looked at boots that stood out. However, not everyone has a flashy taste and there are people who prefer a more understated look as well. They needn't worry as Stylmartin makes boots that fit that mould too. These are all more or less based on sneakers.
Stylmartin Chester Boots
The Stylmartin Chester boots look like ordinary sneakers from afar and it is only when you get real close or take them in your hand, will you realise that these are riding boots. They feature laces, something uncommon in riding boots but what is not uncommon is the protection on both sides of the ankle. The lining is waterproof and breathable as well. There is a reflective patch on the back of the boots and the sole is made of anti-skid material. The boots will have your back when riding most motorcycles, but do remember that they are a short distance alternative only.
Stylmartin Core WP Boots
The Core WP boots come finished in three colour schemes. All black, brown and white, black and white. And all three look good. The all black boots stand out on their own and have a suave look to them. The upper part of the boots is made of leather, although the lining is waterproof and breathable as well. These too feature laces, although they can be tucked inside the boots so you won't get caught by accident. There are multiple sizes for you to find the right fit.
Stylmartin Marshall Boots
If ordinary or suave aren't your thing, take a look at the Marshall Boots that come finished in brown. They have an old-school look about them and these particular ones even come with a gear shift protector. There is protection on both sides of the ankle and you will have to do your laces. For riding at night, there is a reflector on the back of the boots and they will take that occasional puddle in their stride, due to the waterproof lining. Your feet won't feel hot inside as the Marshall boots get a breathable liner as well.
Stylmartin Vector WP Boots
If leather isn't your thing, you should check out the Vector WP Boots from Stylmartin. They are made out of microfiber material and look quite different from the other boots in one glance. There is a strap that keeps your laces in place and despite being made from microfiber material, these boots are waterproof. The part along your toes is reinforced to take more wear and tear, although you will have to sacrifice on ankle protection here. They are available in different sizes, but the colour scheme is limited to black and red.
Stylmartin Wave Boots
The Wave Boots from Stylmartin mimic the look of a working man's boot. They look quite tough and on that front,  feature protection on both sides of the ankle. The upper part of the boot is made of wax treated leather. And you can still step into the occasional puddle without worrying about wet socks. The liner is breathable so your feet will remain comfortable, on or off the motorcycle. They can be had in multiple sizes but the colour option is limited to dark brown.