5 Christmas Gifts That Will Be Perfect For Motorcycle Riders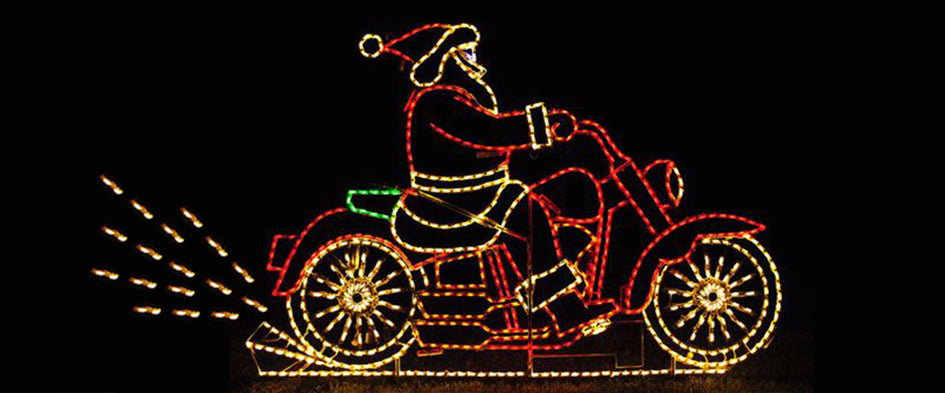 Got A Rider In The Family Or A Friend Who Rides? One Of These Could Be The Perfect Christmas Present For Them
Riders will usually splurge on getting themselves the best protective riding gear, from a top-of-the-line helmet to MotoGP-performance level riding boots. However, accessories that can make a motorcyclist's riding experience easier often get missed out from their shopping list. So if  you have a family member or a friend who rides, chances are, one of the below accessories would be a great gift for them this Christmas.
Quad Lock Motorcycle Handlebar Mount And Quad Lock Case
We can't do without our smartphones today, whether to stay in touch or for functions like maps and GPS. And so a smartphone mount is a great gift option. After all, GPS is important for touring and riding around unknown towns and cities. The Quad Lock Motorcycle Handlebar Mount and Quad Lock Case do an excellent job of fulfilling both requirements. The mounts construction is such that it is not intrusive and you only need to snap on the case with the smartphone in it, when required. So, a win-win on both counts.
Bertoni Vintage Custom Mask Goggles
For riders who use vintage open face helmets such as the Bell Custom 500 to ride around town, the Bertoni's Vintage Custom Mask Goggles would make an ideal Christmas gift. These will fit just right with the look and construction of any open-face helmet, and have  modern features such as an anti-fog and 100 per cent UV resistant lens, and silk-embellished straps that make them look classy.
Sena Headset
Bluetooth communication headsets allow riders to stay connected to their smartphones as well as other riders when riding. However, these headsets aren't often seen as essential riding gear, as answering a call isn't the objective when riding a motorcycle. However, headsets like the Sena 10S Bluetooth headset and Sena 30K Bluetooth with Mesh Intercom are great for activities like touring. You can stay connected with your riding group without having to stop and they also help out with navigation. 
Visor
Helmet visors have a general lifespan of a year, and can be a great expense for riders as they need to be replaced after that or when scratched. So a visor gifted to a rider will never go waste. Make sure you buy the correct visor for the helmet your friend or family member uses. If they use a clear visor, maybe gift theme a dark visor. This way, they will have the option of two.
Rev'it! Cooling Vest Liquid
A cooling vest is a great tool for long rides, especially in hot weather conditions. The Rev'it! Cooling Vest Liquid can be worn underneath a riding jacket and serves to keep the rider's torso cool. This is again a piece of riding gear that a rider will generally not buy themselves, as it has no active protection feature. It however helps with temperature management, which keeps the rider fatigue-free for a longer duration.
bell helmets, bike accessories, bike riders, Full-face helmets, Helmet Accessories, helmet visor, helmets, jackets and gloves, motofever, motorcycle accessories, motorcycle Bluetooth headsets, motorcycle body armor, motorcycle body armor protection, Motorcycle boots, Motorcycle Gear, motorcycle helmet, Motorcycle helmets, Motorcycle riders, motorcycle riding, Motorcycle riding boots, Motorcycle riding gear, motorcycle Riding jackets, motorcycle Riding Pants, riders mistake, riding boots, riding gear, riding gloves, Riding jackets, Types of Motorcycle Helmets