Gift Ideas for a Motorcycle Rider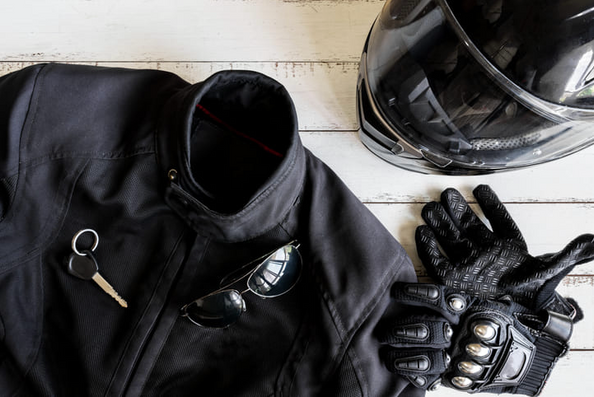 Motorcycle riders are a different breed, in the sense, that they will often splurge on their motorcycle, but do the bare minimum to increase their own riding comfort or safety. This is primarily because motorcycling as an activity is a relatively expensive proposition and requires some pre-planning. Most of the money that riders save up either goes towards buying a motorcycle or maintaining it. Therefore, if you are looking to get a gift for someone who rides, it's a good idea to get them a piece of riding gear or a motorcycle accessory that they don't already have.
Apparel
Click on Products to Buy
| | | |
| --- | --- | --- |
| | |   |
We are not talking about denims or shirts over here, but rather, we are talking about riding gear. That means a riding jacket, pants, gloves or boots. Even inner layers can be added into this category. It's a great idea for up-and-coming riders who have just ventures into riding, as most such riders often fall short of a full set of riding gear. However, do keep in mind that apparels, especially riding gear, is quite size-specific. Therefore, you need to know the exact size of the particular item you are looking to buy. If you are not sure on this front, we suggest you first enquire about the store's return policy before putting your money down on a piece of apparel.
Motorcycle accessories
This is the most easy bit to gift, as there is no guess work involved when it comes to the size of things. Motorcycle accessories can range anywhere from a bike cover to a phone mount, to a paddock stand. Byke'it makes a bunch of great motorcycle accessories that are almost hard to get wrong, as they require no guess-work, and universally work on all motorcycles. A good example of this is their motorcycle cover. The balaclava is another great option and so is the phone mount.
Also Read: Motofever – Offering Top-Notch Quality Riding Boots from Trusted Brands
Gift Card 
We get it. It can be hard to come up with a gift for a motorcycle rider, especially if you are not one yourself. In this situation, we suggest you get a gift card from the store. Now while this might be seem a little impersonal at first, a gift card is a good way to take your special someone along to the actual store and help them pick out what they really like. This way, the next time you want to gift them something, you will have a better idea of their likes and dislikes, and more importantly, what they want for their next motorcycle ride.