How to Treat Your Motorcycle Right When Riding in Hot Weather Conditions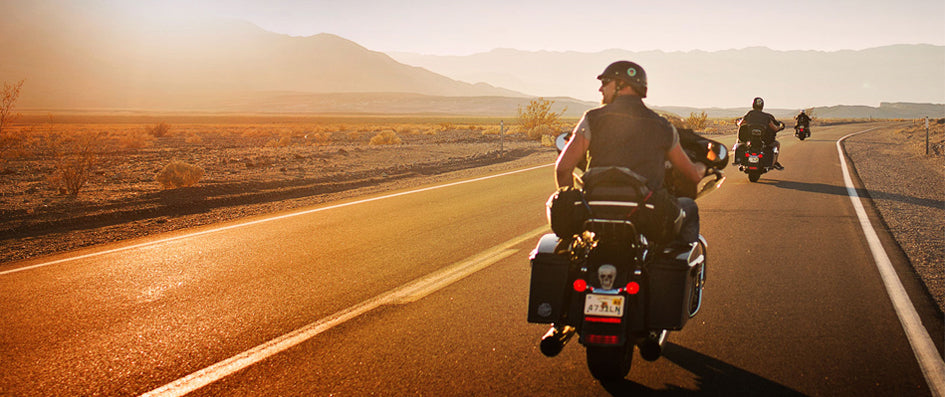 Sip on liquids to keep your body cool, but what should you do to keep that engine between your legs functioning properly in hot conditions?
When you are riding in hot weather conditions, it is not just important to take care of your body, but of your machine too. Heat is the enemy of a motorcycle on almost all fronts. So, making sure that the temperature of anyone motorcycle component doesn't shoot up too high is one of the essential things you will have to manage when riding in hot weather conditions.
Don't keep the throttle pinned: While most modern-day motorcycles are tested for such scenarios to the limit before they are put into production, it is never a good idea to keep your throttle pinned at max revs and be sitting at your top speed on a long straight. When doing this, most motorcycles start burning engine oil due to the excessive heat that is being produced inside the engine. Also, if your bike features liquid cooling, coolant will even begin to evaporate under such conditions
Maximum cooling efficiency: When dealing with high temperatures, maximum cooling efficiency is the need of the hour. Thus, always make sure that your engine's cooling system is functioning properly and all the right liquids are topped up before you set off on a ride in hot weather conditions. Clear the radiator of all twigs and dirt and make sure the coolant is topped up to the right level before setting off. Make sure the engine oil is also filled up to the required level.
Lubrication: Intense heat also causes increased wear and tear. That is why always check that critical moving parts such as chain and sprockets are lubricated adequately before setting off on a ride.
Tyres: Rubber is the most important part of a motorcycle as the two tyres are the only things that are in contact with the ground, most of the times. Thus, make sure that your tyres are not worn out and that the air pressure inside each is as recommended by the manufacturer.
Keep the engine running on a 5-minute break: When riding over long distances, riders often take a quick 5-minute break to relieve themselves and catch their breath. When you have been riding at high triple-digit speeds, you mustn't shut off the engine of the motorcycle as soon as you come to a halt. Instead, let the engine run and circulate engine oil and the coolant through the motor. This will help in cooling down any section off the engine that is excessively hot. Switching off the engine immediately after doing a fast stretch that pushed your engine to the limit will leave heat hotspots in the engine, that can potentially damage it.
Connect with us at Motofever for more riding advice and buying premium motorcycle gear and accessories. At Motofever we are passionate about riding and all things that come with it. Based out of Dubai, we are a one-stop online destination for bikers across U.A.E. and Middle East. Browse motorcycle gear, parts and riding accessories from international brands like Bell, AGV and Rev'it! at motofever.com